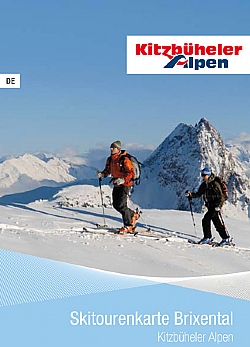 Kitzbühel Alps ski tour map
The Brixental valley with its side valleys Kelchsau, Windau and the Spertental valley as well as Wildschönau are amongst the finest touring regions in the whole of Austria. All tours in the Kitzbühel Alps - Brixental region have been brought together on a map with numerous suggestions.

As an additional benefit, the animal retreats and restricted forest areas have been integrated into this map. Ski tourers, snowshoe hikers and wildlife all use the area where we live. Which is why we ask for a respectful relationship with the world of nature!

Brixental ski tour map
Kitzbühel Alps
Scale 1:35.000

New revised 2nd edition out now!

Available free if you order online!
ERROR: Content Element with uid "425" and type "mailform" has no rendering definition!
Tour sketch maps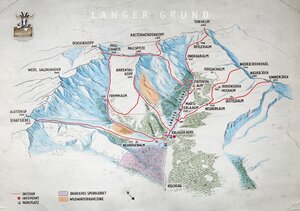 In order to give a better overview of the Woipertouringer-Area we also provide free hand-drawn maps.
The new folders can be downloaded below: