Mountain biking in Tyrol
The possibilities which Tyrol offers for this sport are unique. There are around 6000 km of MTB routes and 300 km of single trails along which mountain bikers can explore the natural world and marvel at Tyrol's stunning mountain scenery. More leisurely bike rides along the valley bottom, MTB tours in all grades of difficulty on traditional Alpine pastures and downhills on challenging trails: between Arlberg and the Kitzbühel Alps, between the Lienz Dolomites and Karwendel all mountain bikers, no matter what their level of fitness, will find the ideal conditions to get those wheels spinning.
Radrouter Tyrol
The Radrouter combines the leisure offer for mountain bikers of 6000 km MTB routes and 300 km single trail and the bike offer for everyday life. Find the best route for your type of bike from A to B and let yourself be navigated. From spring 2021 the Radrouter will also be available as an app.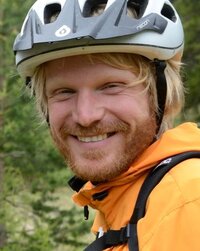 Contact:
Lars Lotze
Province of Tyrol - Department for Forestry Conservation
Bürgerstr. 36, 6020 Innsbruck
Tel.: +43 512 508 4603