Local projects
Wherever the terrain in winter is used intensively by ski mountaineers and conflicts repeatedly occur, these conflicts should be resolved on the basis of local working parties according to the specifications of the province's Ski and Snowboard Tour Plan.
Even in areas where ski touring is to be specially promoted and funded in the interests of tourism, the precautionary development of guidance measures makes a great deal of sense.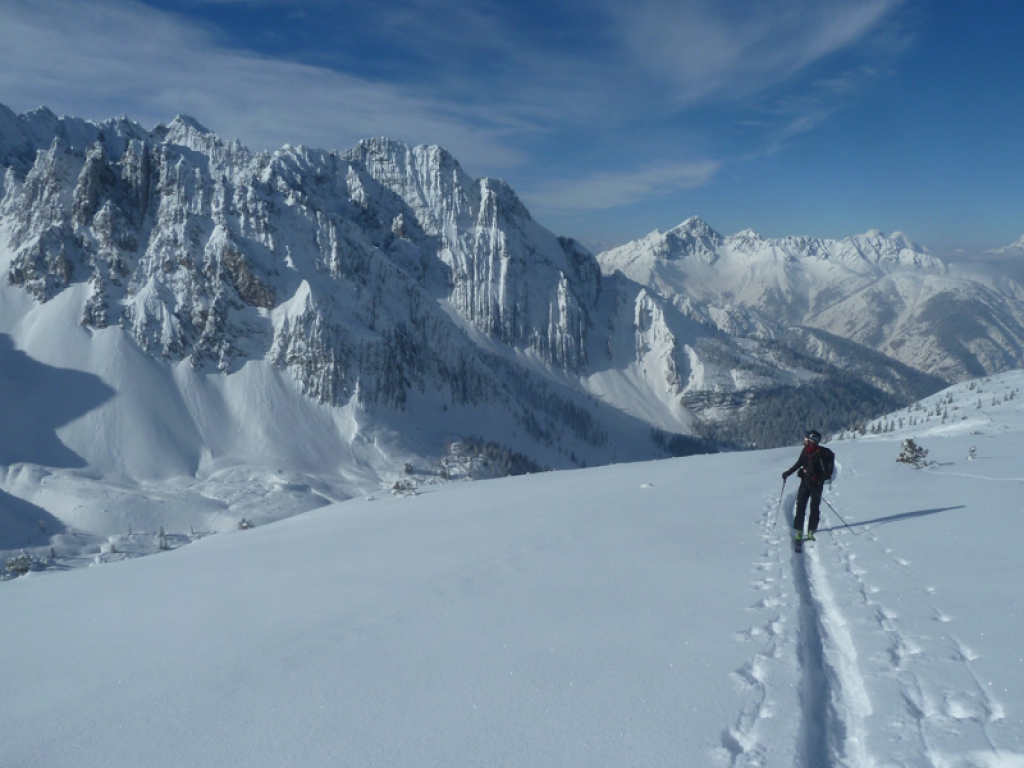 Karwendel (in Vorbereitung)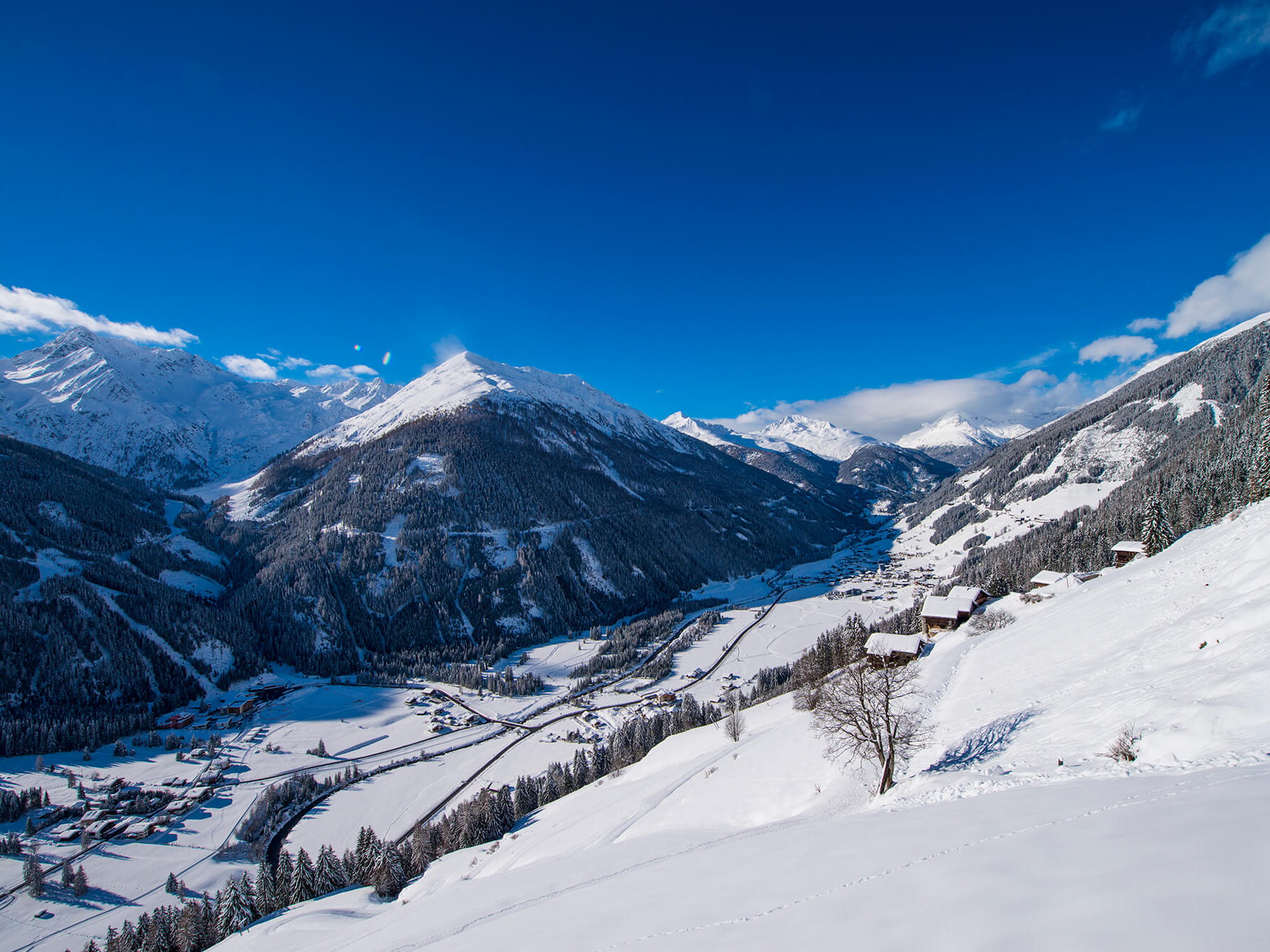 Defereggental (in Vorbereitung)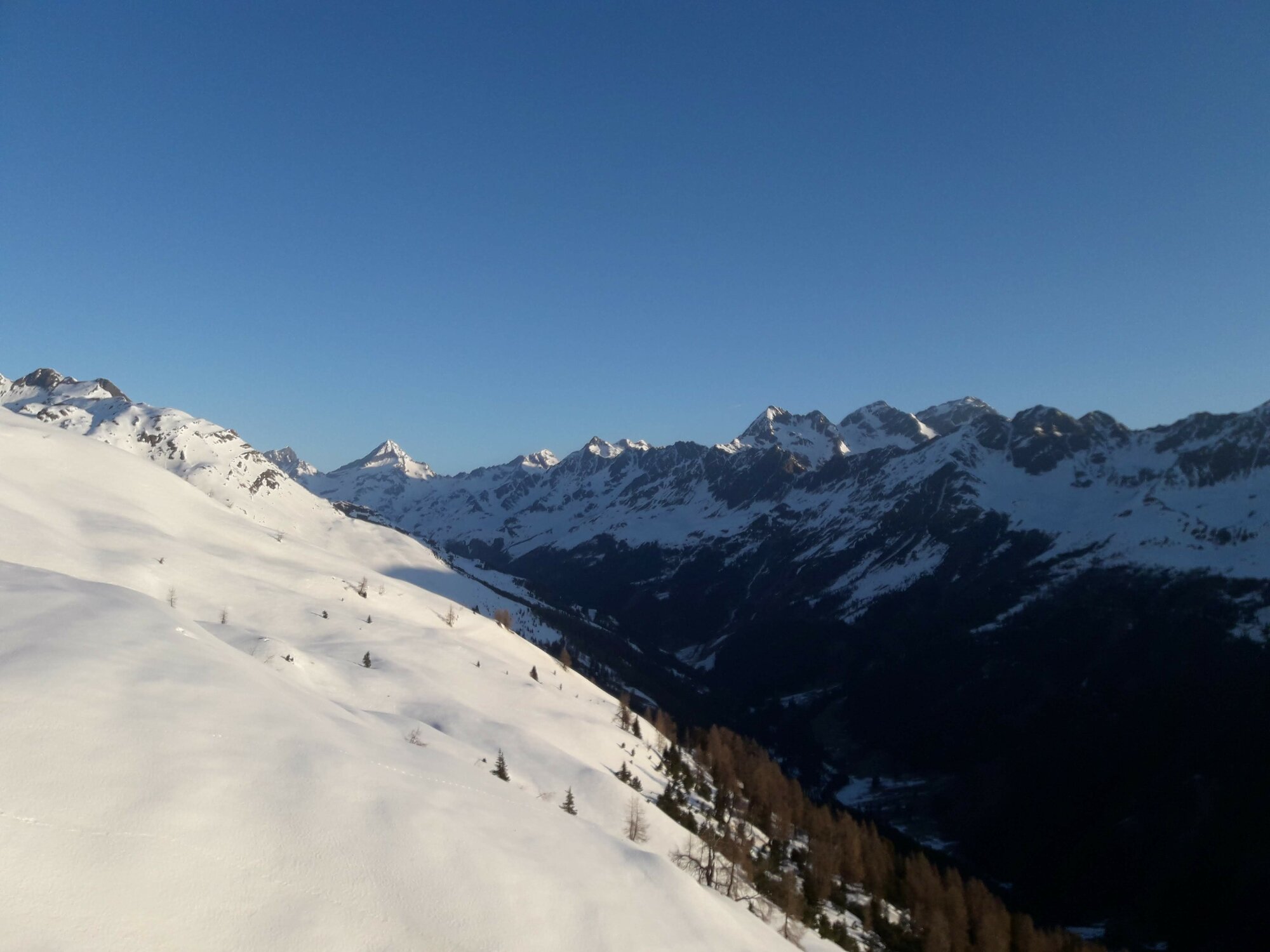 Debanttal (in Vorbereitung)
Working methods in the projects
Based on their local knowledge and the documents we provide to the teams, we first gather the basics. These include:
Map of all known ski tours with estimated frequency of use
Map of the habitats suitable for black and wood grouse (available throughout Tyrol)
Map of all roe deer and red deer feeding areas
Map of the main winter retreats for red deer
Map of the site-protecting forests
Map of the most important ibex and chamois habitats
On this basis we work together on problem areas and possible solution strategies. This leads to a map of the conservation areas for our 4 protected sites and species:
The protected areas will then be transferred to the map service of the province of Tyrol (tiris) and from there will be offered tour portals for free download as Open Government Data Set (OGD).

Click here for the original data of the protection zones

If necessary, the protection zones are also marked by signs in the terrain. However, we try to avoid a forest of signs and use signs sparingly.
| | |
| --- | --- |
| Representative(s) of the : | Delegated by: |
| Communities | Mayor |
| Landowner(s) | District Chamber of Agriculture |
| Tourism | Tourism Association |
| Environmental Protection | Province of Tyrol - Dept. of Environmental Protection, agreed with the District Authority's Dept. of Nature Studies |
| Hunting licence holders | TJVB, District Huntmaster |
| Alpine associations | Local Alpine Association Section |
| People knowing the area – "locals" | Local Mountain Rescue office, local Alpine Association Section, Section of the Mountain Guides Association |
| Ski and mountain guides | Regional section of the Mountain Guides Association |
| Protection forest interests | District Forestry Inspectorate |
| Coordination | Province of Tyrol - Rural Affairs |